Believe it or not, but I'm headed back to Seoul this summer – back to Yonsei University, in fact. I seem to be blessed with endless doors opening for me over the past two years and so I'm planning on charging full speed ahead (hoping that I won't charge headfirst into a closed door anytime soon).
Yonsei University runs a summer program called YISS, or Yonsei International Summer School. It's a relatively short program of about a month and a half that is geared towards international exchange students who come and take a Korean language course alongside one or two regular academic courses.
But beyond the classroom! Wherein lie the true lessons of life! And Korean. Because studying at KLI/YISS is all very well and good but speaking Korean with the convenience store clerk, or navigating the subways and bus routes, or asking for directions to a performing arts center to attend a musical – this is the stuff that truly challenges. That proves whether the classroom has provided the foundation and whether I trust myself to stand on that base of knowledge – and most importantly, whether I can lead myself and others through moments of challenge both great and small.
As I haven't posted in a while, and because summer officially started last week and I'll be going back to Korea in a little less than 2 months, I wanted to commit myself to summer goals by putting them here (so that you can judge me and ridicule me if I don't pursue them). I also want to put down my goals for once I actually return to Korea.
Summer Goals
Read 소년이 온다 (작가님:한강), 붉은 방 (임철우), and 당신의 조각들 (TABLO) all in Korean before I read the English versions (noting unknown vocabulary and reviewing vocab via Memrise)

I'm planning on writing a post on why I chose the first two books; for those who don't know what those two novels are, they are works inspired by personal experiences that describe the terrible treatment (and aftermath) of Korean university students and civilians in 1980 that took place in Gwangju (Gwangju Rebellion/Uprising/Massacre/May 18 Democratic Movement – it has many names and all have respective connotations).

I'm not expecting to understand even 50% of the words as I read, but I want to improve my comprehension and as I know third and fourth-year Korean expects a lot of reading and writing, this seems like a good way to prepare.

Finish Klear textbook + KLI 2 grammar points. Both last semester and this semester, my Korean classes were unable to finish the textbooks provided and I want to make sure I know everything in them before I move on.
Once those textbooks are finished, I want to return to studying with TTMIK. I regret stopping active self-study with TTMIK, because it definitely gave me a massive advantage when I entered university and began taking Korean formally. I highly recommend Talk to Me In Korean to people in all levels of Korean language study.
Translate more poems (perhaps some short fiction???). Yes. I love me some poetry translation, even if it makes my head ache sometimes.
I'm not emphasizing speaking in my self-study because that is precisely why I'm going to Korea. Speaking. To locals. Yessss. Or should I say yiss….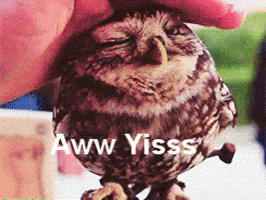 Seoul Goals
Jejudo. I'm going on a field trip there, but I'm also planning a trip with two friends and we just might go to Jeju a second time.
보성. Who wouldn't want to go see gorgeous, rolling hills of tea?
DMZ. Because I somehow managed to to have time conflicts whenever any of my friends went during the 4 months I spent in Seoul, and I really, really wanted to go.
Caffe Caffe in 신촌. I want to live here (at least study here all day everyday). It's the loveliest little side-street cafe you could ever hope to find (and hope that others won't find). I studied here a lot and even got Korean essay help from the extraordinarily friendly staff. Will I give you directions? Maybe. Take you there in person? Yes.
카페카페 2층
Museums. I'm not going to list specific ones at the moment because basically I want to go to every major museum in Seoul. I was able to go to one or two on tours, but our time was very limited and we had to stay with a guide the whole time. I also went to the same tiny art museum twice for two different exhibitions – nice, but it was for American or British exhibits and I was not particularly interested (when in Korea, I want to see Korean things…).
Kyobo Bookstore. I really, really need to buy more books that I can barely read and that I have no more shelf space for. But also, I really want to check out the hard copy versions of Misaeng/미생 because that drama was unreal. It was so good that I used screenshots of multiple episodes to back up my claims in my final paper on aegyo, sexism, and gender performance this past semester. So I want to check out the original.

Reasons to watch Misaeng:
읽어 주셔서 감사합니다.
지금 재생 중: One Republic's 'I Lived'